Description
The DT7585P is a high voltage regulator specifically designed for SiPM bias. It has a built in temperature compensation controller with programmable coefficient (3.5mm audio socket for temperature probe input). The module is supplied and controlled via USB. The unit can provide up to 10 mA and the output voltage could be regulated between 20V and 85V with a resolution of 1mV on a LEMO 00 connector. Moreover, the ZEUS control software is provided for free; ZEUS allows to monitor and control multiple modules at same time.
Single Desktop HV channel powered and controlled by USB
20÷85 V (10 mA) output range
Suitable for large SiPM matrix
LEMO 00 output connector
Very low ripple
High resolution on voltage and current monitor: 10 mV and 60 nA
Programmable temperature compensation
3.5mm audio socket for temperature probe input
Software Tool for easy channel management
ZEUS SOFTWARE
ZEUS is a Windows compatible software that allows to control multiple NIPM12 and NIPM12-U modules using RS232 or USB connection. The software is based on a user friendly GUI that allows the parameters configuration and the data logging on file. It integrates realtime plot capabilities (voltage, current and temperature) with the possibility to superimpose measuraments from several modules. ZEUS software is the simplest way to program temperature LUT compensation.
Real-time data collection: high resolution plot of voltage, current and detector temperature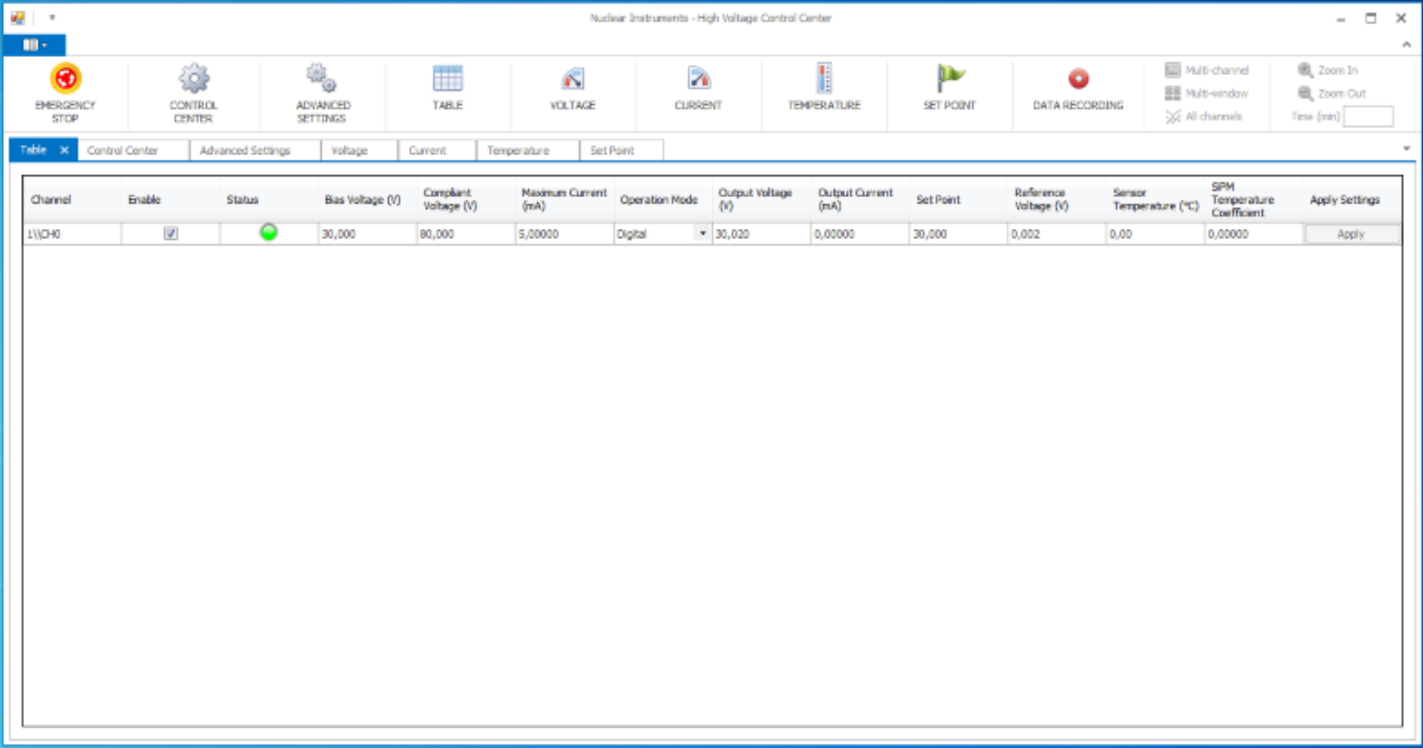 Managing of multiple modules with a simple parameters table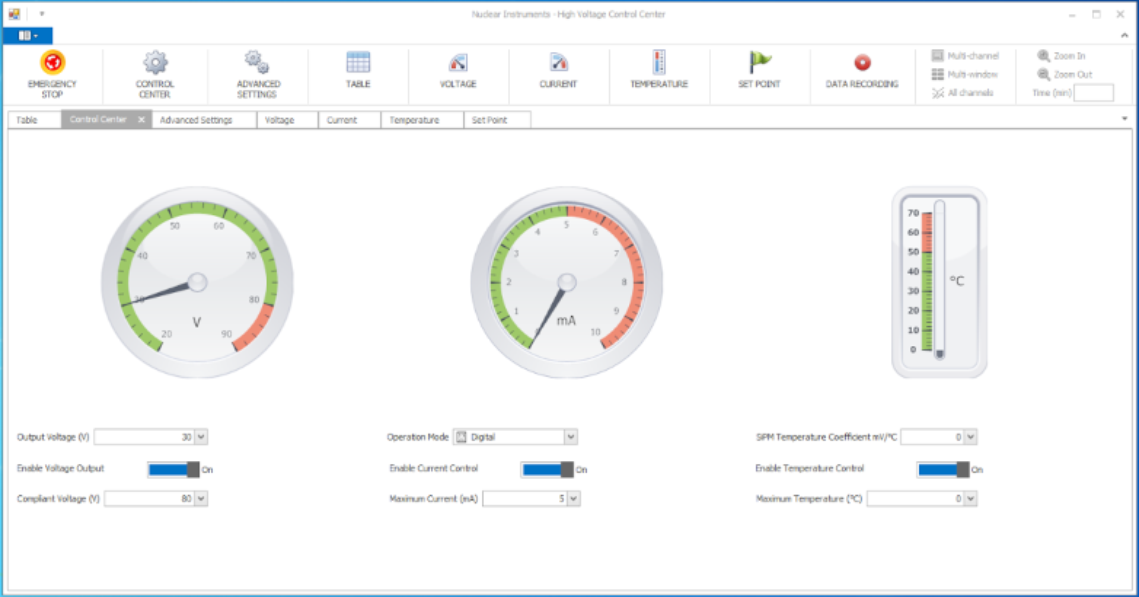 This product is sold with CAEN